"Presence is the place where the past is being alchemized into now."
Thomas Hübl, PhD, is a renowned teacher, author, and international facilitator who works within the complexity of systems and cultural change by integrating the core insights of the great wisdom traditions and mysticism with the discoveries of science.
Since 2004, he has taught and facilitated programs with more than 100,000 people worldwide, including online courses which he began offering in 2013. He is the author of Attuned: Practicing Interdependence to Heal Our Trauma—and Our World (2023) and Healing Collective Trauma: A Process for Integrating Our Intergenerational and Cultural Wounds (2020), which was featured in Oprah Daily as one of  "10 Books to Help with Old, Painful Traumas". He has published articles in Harvard Health and the Journal of Awareness-Based Systems Change.
Hübl has served as an advisor and guest faculty for organizations and universities, and is currently a visiting scholar at the Wyss Institute at Harvard University. He has presented talks and taught workshops on resilience, collective healing, and relational competencies for healing trauma at Harvard Medical School since 2019.
As an executive coach and trainer, he supports CEOs, consultants, coaches and leaders in their personal and professional development, guides trauma-informed leadership, and provides senior supervision and guidance.
Born in Austria, Hübl studied medicine at the University of Vienna and worked as a paramedic for nine years. He left his studies at the University in the 1990s to begin a new life path focused on teaching meditation and mindfulness-based awareness practices. He began holding retreats in Austria and Germany in the early 2000s and noticed that many participants began to voice some of their deeply held intergenerational wounds stemming from the second World War.
As these programs evolved over the next two decades, he developed the Collective Trauma Integration Process for working with individual, ancestral, and collective trauma. This model promotes a safe exploration of sharing and reflection, guided by a facilitation process that supports radical openness, transparent communication, mindful awareness, and refined relational competencies.
Hübl has led large-scale events that have brought together thousands of Germans and Israelis to acknowledge, face, and heal the cultural shadow left by the Holocaust. Over the past ten years, his intensive training programs have addressed the persistent challenges of our time – climate anxiety, racism, gender violence, and political polarization, among others – through the lens of individual, ancestral, and collective trauma.
The interdisciplinary nature of Hübl's work has been shared with and practiced by organizations and working groups of physicians, psychologists, and therapists. Since 2019, Hübl has hosted an annual Collective Trauma Summit which has brought together hundreds of prominent speakers and draws hundreds of thousands of attendees from around the world.
In 2016, Hübl and his wife, Israeli artist Yehudit Sasportas, founded The Pocket Project, an NGO dedicated to addressing and integrating collective trauma throughout the world. Trauma-informed leadership, post-genocide reform, and a practice called "global social witnessing" are key areas of focus and activity.
As a speaker, Thomas Hübl inspires audiences to reimagine ways of understanding and framing some of our world's most challenging issues. With fresh insights, he addresses the often overlooked topic of collective and intergenerational trauma, a phenomenon at the root of polarization, conflict, and chronic stress. Integrating evidence-based research and systems intelligence, Hübl invites participants to consider collective trauma through the lens of their personal "road map," as they explore the developmental stages and cultural norms that have impacted their lives. Opening up new possibilities in dissecting the anatomy of various forms of oppression and polarization are frequent themes in Hübl's talks. All of his topics are informed by interdisciplinary thinking, spiritual principles, scientific discoveries, and the generative power of presence.
Thomas has appeared as guest speaker and lecturer at: TEDx Marin, Wisdom 2.0, The Next Practice Institute (Boston, MA), Harvard Medical School, Massachusetts General Hospital, Beijing University, Peking University, California Institute of the Arts, Ubiquity University, Meridian University, Witten/Herdecke University, the Integral Europe Conference, and the Science & Non-Duality Conference.
Hübl has also conducted professional training programs for consultants, therapists, executive coaches, business leaders, physicians, and other professionals for the past 18 years. He has led workshops on collective trauma, resilience, and mindfulness for Harvard Medical School faculty and staff since April 2020.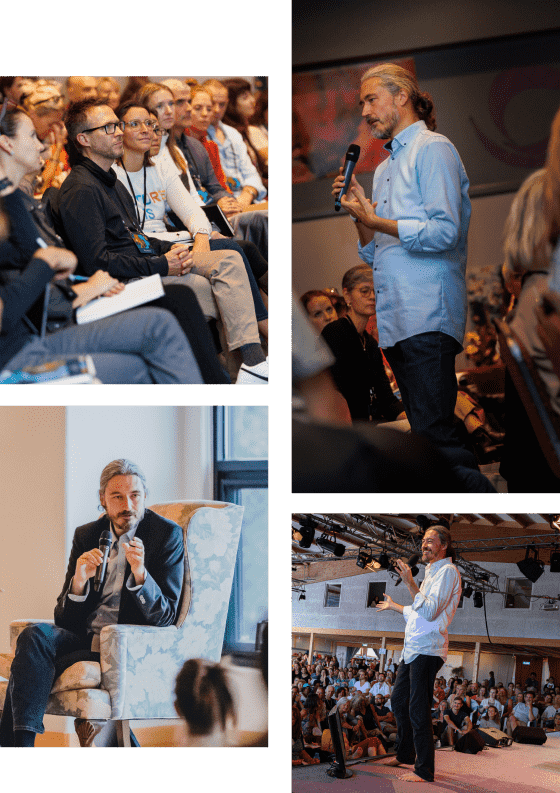 From the Prologue to Healing Collective Trauma, by Thomas Hübl
While still in high school, I became passionate about emergency medicine and determined to become a paramedic, volunteering for the Red Cross. After a long period of training, I reached my goal and threw myself into work I cared deeply about. When I wasn't working or studying medicine, I served as a teacher for new paramedics. I loved the fast-paced, deeply present work. It required quick thinking, sound judgment, and fast action, as well as a grounded stance toward human suffering.
Many times, I was present in the final moments of a person's life.
Paramedics at that time received no guidance about how to deal with the psychological repercussions of trauma, neither for our patients nor ourselves. Even so, my desire to understand suffering so that I might better serve in a healing capacity only continued to grow.
I decided to become an emergency physician.
At nineteen years old, I had begun my own regular meditation practice. And, in parallel to my coursework and medical studies, I began investigating many of the world's wisdom traditions. I took these habits with me when I entered medical school in Vienna, where I spent my days working shifts and my nights deep in study. It was an amazing time, and I loved it—I felt I was in service to life itself.
I continued working and studying, until at twenty-six, I felt a powerful pull to leave it all behind and embarked on a period of silence and meditation. People close to me were concerned. Why was I choosing to give up everything to just "sit around"? I'd been inspired by inveterate sages and philosophers like Sri Aurobindo, Ramana Maharshi, and the writings of American philosopher Ken Wilber since I was twenty years old.
I longed to experience what they were pointing to, to deepen my awareness and investigate the vast terrain of the interior world. That experience lasted four intense years and not only altered the course of my life, but profoundly grew and changed me. I never went back to medical school.
A year later, a friend took me to meet a teacher who was traveling through Europe — a wise, white-haired man who seemed to share my own profound drive for exploring the deeper nature of human consciousness. The instant we met, he keenly and accurately described parts of my experience that no ordinary stranger could have identified. I felt powerfully seen and this soothed my soul. Soon, this encounter opened teaching doors for me. People began inviting me to all kinds of places to teach and run workshops myself.
My life had radically changed: I'd spent four years predominantly in silence and now I was traveling between countries to speak and teach. I was inspired to explore the collective shadow more deeply. Life had been pointing me toward a process for integrating collective trauma, and I knew this needed to be studied closely. I became devoted to learning all that I could.
My period of contemplation and exploration of consciousness had brought me to my true calling—a purpose and mission that I've been passionate about ever since.
It was during those years teaching in Germany that I met my beautiful wife, Yehudit Sasportas, an Israeli-born, international artist — and my life changed again. Her work, like my own, dealt directly with themes of individual and collective trauma. My wife's deeply inspiring approach to trauma through art, and the study of Judaism, brought another lens to my own research into collective trauma. Out of this work evolved a clear process for the integration of collective trauma, which I refer to as the Collective Trauma Integration Process (CTIP).
As a contemporary mystic and a prior medical student, I'm interested in bridging the wisdom gap between our world's ancient spiritual traditions and the current understanding afforded by science. I believe that we now find ourselves at the precipice of a new era; one that asks for a marriage between science and spirit, between soul and scholarship.
Evolution itself seems to be extending the invitation.
"Collective trauma integration is more important now than it has ever been in human history. The cumulative effect of global trauma requires a global community to meet our commitments to justice and care for all living beings. Thomas Hübl's work meets our collective commitments with deep knowledge and empathy and extends our healing work across generations and geographies."
— Maria Leister, JD, Faculty, Co-Director, Harvard University Program in Refugee Trauma and the Global Mental Health,Trauma and Recovery Course
"Thomas Hübl's exploration of collective trauma strikes at a core issue confronting our modern civilization."
— Gabor Maté, Author, In The Realm of Hungry Ghosts: Close Encounters With Addiction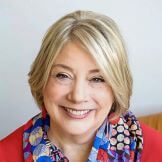 "Thomas brings an amazing sensitivity and perceptiveness to healing collective trauma. His groundbreaking, insightful, and heartfelt work is greatly needed in these times."
— Dr. Diane Poole Heller, Author, The Power Of Attachment, and Healing Your Attachment Wound
"As a facilitator, teacher and scholar-practitioner, Thomas brings to bear the power of science and spirituality to help us navigate the often unseen structures of our collective trauma in order to facilitate collective healing. Learning with him is surely an experience to cherish and an opportunity to develop a deeper set of listening and sensing skills."
— Dr. Angel Acosta, Principal Consultant at Acosta Consulting
"Thomas Hübl skillfully describes the intelligence of the trauma response in individuals and how it allows them to survive threatening situations but may create longer-term challenges. He also provides an ecosystem for people around the world to experience alchemy as they build new and just systems that foster collective healing on a global scale."
— Ruby Mendenhall, Associate Professor in Sociology, African American Studies, Urban and Regional Planning, and Social Work at the University of Illinois at Urbana-Champaign
"Thomas is a teacher in full. He embodies a vivid, piercing, utterly contemporary intelligence with the depth of ancient learning. A modern mystic, a profound heart, and a depth of compassion that bids his listener's own hearts to open. Gentle, searching, and true – his leadership evokes at once a sense of loving connection and a thrilling invitation to expand."
— Terry Real, Founder: Relational Life Institute, Author, I Don't Want To Talk About It and The New Rules of Marriage
"Thomas Hübl offers a wise and textured understanding of the tapestry of collective trauma and how attending to cultural and historical threads heals the very foundation of humanity."
— Ruth King, Founder of the Mindful of Race Institute and Author of Mindful of Race: Transforming Racism from the Inside Out
"Thomas Hübl has a unique ability to uncover the underlying dynamics of individual and collective trauma that block the resolution of conflicts. With compassion and insight, Thomas helps people heal their deepest wounds and access their highest potential to be of service in this troubled world."
— William Ury, Author, Getting to Yes with Yourself
"I have found Thomas Hübl's work with collective healing to be tremendously innovative and eye-opening. This type of engagement with what appears to be 'other' is what we need, in my opinion, to learn what it truly means to take multiple perspectives and live in an open-hearted way."
— Tami Simon, Founder and Publisher, Sounds True