Through the Academy of Inner Science, Thomas Hübl offers transformational programs that support individuals seeking a framework for their own personal development as well as the opportunity to cultivate a deeper transpersonal awareness and participate in collective healing work. 
Study opportunities with Thomas include: live online courses; self-paced online courses; and hybrid online/in-person training programs and workshops, some of which lead to professional certifications and academic credit.
Programs run from several weeks to several years, offering many pathways to focus on your personal growth and healing, deepen your spiritual practice, expand your professional skills, and be part of a global community.
Transparent Communication and Attunement Skills
Individual, Ancestral, and Collective Trauma Healing
Trauma-Informed Leadership
Meditation and Mystical Studies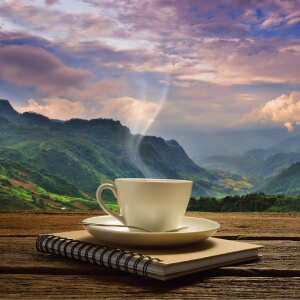 The Mystic Café is an ongoing membership community, featuring monthly live teachings, meditations, and Q&A with Thomas Hübl; online member gatherings; and an extensive library of recorded materials.
Next live Mystic Café with Thomas:
with Thomas Hübl, Amy Elizabeth Fox, and Special Guest Faculty
Now Accepting Applications!
A one-year professional certificate program for consultants, coaches, group facilitators, & HR professionals to learn to facilitate deep client transformation through trauma-informed practices and processes. Apply soon as there are limited spaces available for this program.
The Spiritual Healing Journey
A 5-Month Live Online Course with Thomas Hübl
Thomas offers one intensive online course per year, which is open to both new and experienced students. In this upcoming course we will explore the spiritual dimension of healing at the personal, ancestral, and collective levels. We'll also look at how spiritual traumas, such as abuse, manipulation, or oppression may have affected us and how we can bring restoration and healing to our spiritual path.
The course includes special guest speakers and small group mentor and breakout sessions.
What Students are Saying about Thomas Hübl's Programs
"I found the course sessions Fantastic. Positive. Deep. It's a powerful theme, very alive in the collective. I wanted to become more informed and get to know Thomas' teaching more."
"I found the course sessions to be very engaging, sometimes very moving, and stirring insights and new perspectives. Everything was so well organized and cared for, it generated trust in the program and those holding it."
"I loved my experience in Thomas' course sessions. So many wisdom gems to sit on and digest. I really, really loved witnessing him with live students."
"Studying with Thomas has really magnified every part of the way that I work with people. It's given precision to all of the specific interventions, techniques, and modalities."
"The course was from beginning to end an example of safe and coherent relationships. It is heartwarming to witness Thomas interacting and providing such a safe space for all participants."
"Course sessions brought me such compassion and a deeper understanding of our shared humanity. I loved being with Thomas and witnessing his skill and caring with participants."